[SPAM] RBI Governor Shaktikanta Das Gives Tips For Securing Digital Wallets On Smartphones
A video is widely being shared showing RBI Governor Shaktikanta Das giving tips for securing digital wallets on smartphones, in case there is a theft
Post Information:
The below post has been circulating on social media
RBI Governor Shaktikanta Das Gives Tips For Securing Digital Wallets On Smartphones

https://twitter.com/guddumotor1/status/1575471027811155968?ref_src=twsrc%5Etfw%7Ctwcamp%5Etweetembed%7Ctwterm%5E1575471027811155968%7Ctwgr%5E164b330dcd72cda7aa8eb49d0587ffd54dde0b45%7Ctwcon%5Es1_&ref_url=https%3A%2F%2Fpublish.twitter.com%2F%3Fquery%3Dhttps3A2F2Ftwitter.com2Fguddumotor12Fstatus2F1575471027811155968widget%3DTweet
Verification:  A video showing RBI Governor Shaktikanta Das speaking on safety tips against UPI fraud is an edited clip
A video is widely being shared showing RBI Governor Shaktikanta Das giving tips for securing one's digital wallets on smartphones, in case there is a theft. The video is also being circulated on WhatsApp.
The video has been edited to make it look as if RBI Governor Shaktikanta Das is giving safety tips against UPI fraud. In the video, one can hear about how to protect oneself from financial fraud in case the phone is stolen, by managing digital wallets such as Google Pay, PayTM, and PhonePe.
The visuals of RBI Governor Das's address are taken from a 2021 video and in this video he had not talked about digital wallets or protection against financial fraud. In his address, Das spoke about the COVID-19 pandemic, and the challenges India had faced through it. The voice is also not matching with the audio. also if you hear RBI Governor addressing in any video, the voice is different than that is heard in the viral video. Check the actual video with real audio below.
The audio that has been added detailing the process of protecting one's wallets has been taken from a video uploaded on Facebook by content creator Mausam Nagpal who shared a video dated 5 May 2021.
Check the screenshots from the viral and actual video made by Mausam Nagpal. bits and pieces are mixed and mismatched to mislead.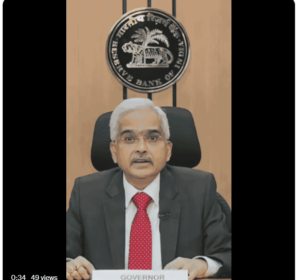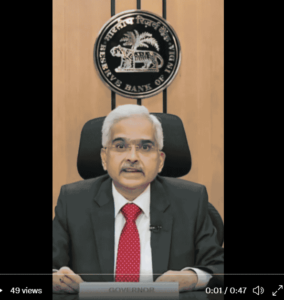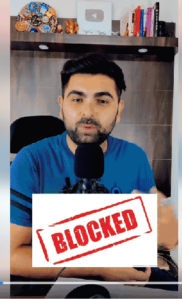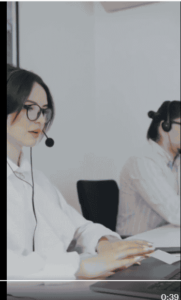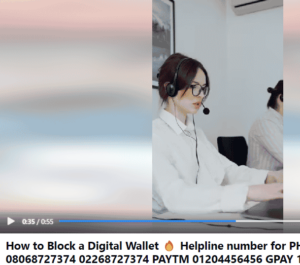 PIB Fact Check also refuted the claim by tweeting about the misleading video. RBI's Twitter account retweeted the PIB FactCheck Tweet
सोशल मीडिया पर @RBI गवर्नर शक्तिकांत दास के एक वीडियो को गलत संदर्भ में साझा किया जा रहा है।#PIBFactCheck:

▶️ यह वीडियो भ्रामक है।

▶️ इस वीडियो में सुनाई दे रही यह आवाज़ आरबीआई गवर्नर @DasShaktikanta की नहीं है। pic.twitter.com/Wtl1gxGj1e

— PIB Fact Check (@PIBFactCheck) September 29, 2022
RBI Governor Shaktikanta Das' Video on Safety Tips Against UPI Fraud is Edited
We ensure that you are updated with the facts. Please Check4spam before you believe and forward any doubtful image, message, or video. Be cautious, and be safe.
---
Find all fact-checking articles about news using Nokiye.com
RBI Governor Shaktikanta Das Gives Tips For Securing Digital Wallets On Smartphones I Nokiye
---
Post Date: 04 Oct 2022
Post ID: #80745