[SPAM] 

PM Modi Hired A Makeup Artist At 15 Lakh Salary



This post that claims that PM Modi hired a make up artist at 15 Lakh salary circulating on social media is fake. Please find more details at the verification section of this article.
Post Information:
Below post has been circulating on social media.
15 लाख रुपये महीने की पगार पर रखी गई मेकअप आर्टिस्ट के हाथों मेकअप कराकर सजधज कर रोने को निकलते नौटंकीबाज।
Translated " Gimmick-man is going out to cry after being furnished up by a make-up artist employed on 15 Lakh salary"
Verification: No, PM Narendra Modi did not hire any makeup artist
When the news is about our PM, we are very curious to share it with others. Excitement about the news becomes so high that we ignore our senses to know the truth behind the news or post we get from various fake origins. This is also such kind of post that we came across on social media and is spreading like fire.
Lets not believe such hoax immediately, rather go through the internet and find the facts about it. For your information the image is taken when our PM was posing for the Madame Tussauds. Madame Tussauds is a Wax Museum. This photo is from March 2016 and this was part of the work that you can watch in the video below. There are wax statues of many celebrities like Salman Khan, Aishwarya Rai, Amitabh Bachchan and many International personalities. Our PM Modi's Wax Statue can be seen as an Indian Personality at the Madame Tussauds London, Singapore, Hong Kong and Bangkok.
This is such a good news. But by giving it wrong captions by some fake people, the excitement is reduced. Below is the video that shows the fact.
Link: Hindustan Times
Now you know what is the truth. Be careful about what you recieve and what you spread further. Check4spam and Share the facts.
Some more stills from the real video that you can share as "Fact".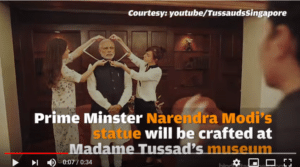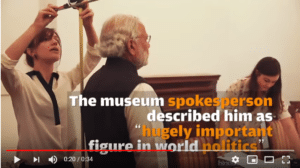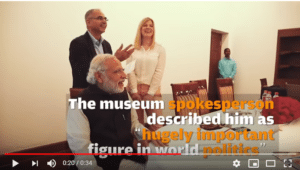 Narendra Modi's wax statue for Madame Tussauds unveiled | April 21, 2016 | The Indian Express
Making of PM wax statue
Know more about Madame Tussaud London.
Its a beautiful place to visit and watch the creations. Don't miss out beautiful Indian Actress Madhuri Dixit, Shahrukh Khan and many others famous personalities.
We ensure that you are updated with the facts. Please Check4spam before forwarding and believing any doubtful image, message or video. Be cautious, be safe.
---
Find all fact checking articles about news using Nokiye.com
PM Modi hires a makeup artist for 15 lakh salary | Nokiye.com
---
Post Date: 19 Nov 2018
Post ID: #70187
Thank You for visiting Check4Spam. Please write a comment at this article if you like our service.