[FYI] Girls Online? Be Cautious Be Safe
In this post we try to bring out expert views and information about Cyber Crime and the precautions which girls in particular could take to be safe.
Post Information:
Below post has been circulating on social media.
SAFETY MEASURES FOR GIRLS AND WOMEN WHILE IN CYBER WORLD

BE CAUTIOUS STAY SAFE ONLINE 
---
Verification: There are some safety points to know and follow while you are online.
Today the world is a Global Village. Everything we aspire to know is available on internet. Click of a key takes us anywhere we wish to. No doubt that the internet facility helps students, parents, professionals, mostly at all levels of requirements. While we make the good use of it, there are bad effects too, because of this easily accessible facility. Children get so excited about it, that they just keep exploring unknown and unnecessary data. They don't even realize the repercussions of what they are doing. There are various ways, anyone of us can be in trouble due to not having proper information about our own safety while being in cyber world.
ARE YOU SECURED ENOUGH FROM: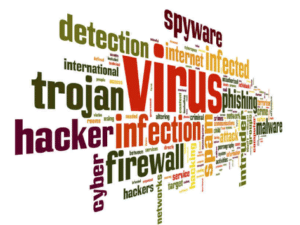 Let us first know what is cybercrime and how does it affects in different areas:
WHAT IS CYBER CRIME: Cyber Crime means any criminal activity relating to or using computer. Every few second somebody suffers identity theft online because of cyber crime. Its increasing and it affects every single one of us. At social media we are at cyber threat all the time. Free WiFi at many places most of the times is connected to the criminal with his laptop broadcasting an access point. He takes your password and important information. You need to be careful what and where you are using : Read More
---
Rob May is chairman of IoD Surrey, an award-winning entrepreneur and Managing Director of Ramsac limited. Rob makes things understandable by using real life examples, humour and by being more practical rather than theoretical. He talks about Human Firewall. He tells about a live example of how the hackers suck you information by trapping you in some free offers. How free coffee and pastry attracted the people and their information was in hands of the hacker. How easy it is right? To know more about such cyber crime listen to Rob May.
---
Adam Anderson is a Scholar in Residence, where they launched an online cyber security class for business people back in late 2016 that is now open to the public. Adam Anderson is a serial entrepreneur and author. He is the founder and Chairman of Palmetto Security Group (PSG), an IBM Premier Cyber Security Business Partners. With 20 years in Cyber Security and 13 as a small business owner, Adam is positioned to understand both side of the Cyber Security equation.In his talk he explains how hacking can be prevented. Listen to the link below to know more:
---
WHY THE YOUTH HAS TO WORRY
Virtual world is not a game it's your life.
Rakshit Tandon Child Online Safety ,Advisor-CyberCrime,Director Council of Information Security, Consultant- Internet & Mobile Association of India tells us more about the same topic CYBERCRIME. Listen to him to know how youth is under this influence of hacking and making others fool. He tells how the hackers are growing. This talk is very informative. Youth must listen to this. Attack, Defence and Response are the three areas where youth has to be trained. Children think hacking is a fun.  Attempt to offence is also a crime.
---
Being a girl or a woman becomes more prone to get into trouble in the virtual world. They are the soft targets to bad people around. Not to worry, there are safety tips that if followed, you can enjoy this cyber world without any tension.
Using fictitious characters in real examples that happens in Indian context, Anant Prabhu and Vivek Shetty has come up with 15 eye opening sketches to ensure online safety of girls. According to Mr Prabhu and Mr Shetty, following are the areas where people are more prone to getting in danger: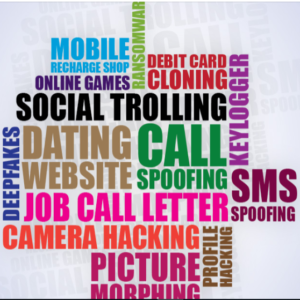 MOBILE RECHARGE STORE
DEBIT CARD CLONING
KEYLOGGER
SMS SPOOFING
CALL SPOOFING
RANSOMWARE
CYBER STALKING
PICTURE MORPHING
PROFILE HACKING
ONLINE GAMES
JOB CALL LETTER
DEEP FAKES
DATING WEBSITES
CAMERA HACKING
SOCIAL TROLLING
Get your free E-booklet "BETI KO BACHAO CYBER CRIME SE" now and know more about cyber security. The above points are very clearly explained in the E-booklet with appropriate examples.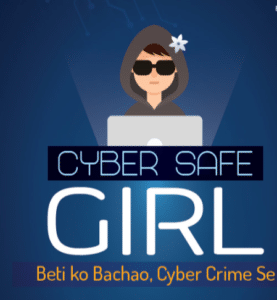 This is what you get when you click on the provided link. You can fill the required information and get your free E-booklet.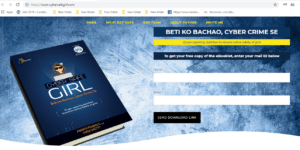 Young children are often prey to such cyber crime. It is advisable for children to keep their parents in loop if at any point they feel insecure online or offline. Any kind of harassment should be informed to parents or anyone you feel comfortable to share with.
We need to learn not to trust everyone, be skeptical. Education at every level is required to be aware about these crimes.
Most of the times, specially girls and women hide such things for the sake of their social status, parents, friends or husband. Never ever hide these serious issues. Do share it with the concerned person, so that they can take appropriate action and can save you from any upcoming danger. Social media is good to some extent, but we cannot make our life depend totally on it. We do need real friends to be with.
Addiction to social media takes us away from the real world. Try your best to avoid sharing your and your family pictures. Restrict letting unknowns know your whereabouts in daytoday life. Once a bad person knows pattern of your day, he/she will try to make use of it for stalking or may be even harassing you. So be cautious and be safe.
FOLLOW THE INSTRUCTIONS IN THE E-BOOKLET AND BE A CYBERSAFE GIRL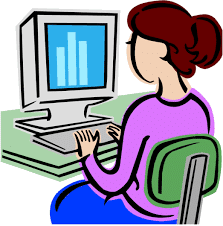 We thank Anant Prabhu, Vivek Shetty and the team to make us aware about the danger and remedies to the cybercrime that has been affecting every single person some way or the other. "BETI KO BACHAO CYBERCRIME SE" is a wonderful effort to save people from cyber crime. Please do share this information through this post to your loved ones and save the world.
---
Post Date: 24 Feb 2019
Post ID: #71318