[SPAM] You Have Won Prize By KBC Department
This post claiming that You have won the prize of Rs 25,000,00/ by KBC department, your lottery number is 005, circulating on social media is fake. Please find more details in this article.
Post Information:
Below post has been circulating on social media.
00141

https://check4spam.com/wp-content/uploads/2019/02/AUD-20190131-WA0004.m4a
Verification: This message and audio is not from KBC department.
This is a big fraud going on, on the name of Kaun Banega Crorepati. Each and everything about it is absolutely fake. The people are falling for this and getting fooled. I myself called the mentioned number (0014125000103) on post . Below shared is the screenshort while i dialed this number:
You can very clearly see the number is of someone from Pittsburgh, United States. It's just the common sense we should use and  be curious that why somebody from United States will call and give us prize for the TV show in India.There is no relevance. The audio says about bank manager, State Bank of India. How is that possible.There are many such posts circulating with various lottery numbers, prizes and mobile numbers. These all are fake. Please dont share any details about your bank account or anything with such people. Please do Check4spam before you Share anything on these given numbers.
Check out the given link to know more about it: Beware: Fake KBC Lottery Call
Check this video:
Now check this: This number is from Pakistan. This is another screenshort when i dialed the mentioned number in another such fake post that excites people about winning lottery and make them fool for monetary benefits.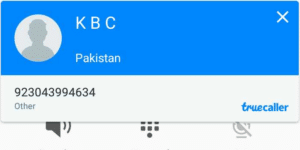 The first thing you should do is to check the code and if you have doubt, then inform police immediately. This can save you from getting trapped. Why a person from Pakistan talk about Indian Bank and give lottery money for KBC. Just use common sense and save yourself and others.
Check the link: Read more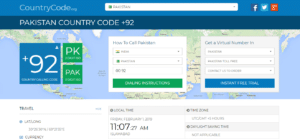 Hold on, It's probably a SCAM: Read more 
Please Check the given link to find about the country codes: Read More
Now let's enjoy and listen to our super hero Amitabh Bachchan ji
We ensure that you are updated with the facts. Please Check4spam before forwarding and believing any doubtful image, message or video. Be cautious, be safe.
---
Find all fact checking articles about news using  Nokiye.com
KBC Lottery Scam | Nokiye
---
Post Date: 1 Feb 2019
Post ID: #70999