[SPAM] SECURITY AGENTS ARE MONITORING YOUR LINE
This is a fake post circulating with wrong claims that by dialing *#61#,you can know if your phone is being monitored. Please read more about this in verification section of this article.
Post Information:
Below post has been circulating on social media.
*VERY, VERY IMPORTANT: PLEASE CHECK ON YOUR PHONE TO KNOW IF SECURITY AGENTS ARE MONITORING YOUR LINE, THE STEPS ARE VERY SIMPLE*

This is very very informative!!
Your calls and data information could be monitored without your knowledge.

Dial *#61# on your phone to know if your phone number(s)/line(s) is(are) being monitored!

When you dial the code (*#61#), it will show either line forwarded or not forwarded.

If it shows "Call Forwarded" that confirms that your phone number/line is being monitored!.

If it shows "Not forwarded" it means u are safe.

If it is forwarded dial ##002# to remove the "monitoring device" from that phone number/line!

Then, no Secret security agent can ever monitor your line again. We are not under military government or in a police state.
*do this for ALL your phone numbers/lines*

Most importantly, share with your family & friends so they too are informed and share with others………………………………..

*DO IT NOW*
Verification: Security agents are not monitoring your line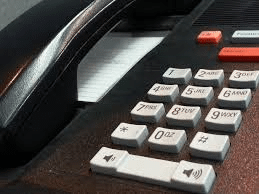 The post circulation on social media is not true. Please go through the official website of Bharat Sanchar Nigam limited (BSNL) to know more about the mentioned numbers in viral post.
Check the below snapshot from the same link:

Read more about call forwarding.
---
We ensure that you are updated with the facts. Please Check4spam before forwarding and believing any doubtful image, message or video. Be cautious, be safe.
---
Find all fact checking articles about news using Nokiye.com
SECURITY AGENTS ARE MONITORING YOUR LINE | Nokiye
---
Post Date: 17 May 2019
Post ID: #72429