[SPAM] These Paintings Are By Very Talented Person Swapna Augustine
This post claiming that these paintings are by very talented person Swapna Augustine circulating on social media is not true. Please find more details in this article.
Post Information:
Below post has been circulating on social media.
Dear friends, These paintings are by very talented person Swapna Augustine from Pothanicad, Kerala,She was born without arms but She paints by using her toes . if you like it then please forward to the maximum number of people who can also have a look :pray:Please see each one for at least 30 seconds to appreciate the beauty.
Verification: Swapna Augustine is an artist but these are not her paintings
Swapna Augustine is very talented person from Pothanicad, Kerala. She was born without arms, she paints by using her toes. She is an artist and makes beautiful paintings. Her style of painting is different. Our wishes with her. We appreciate her talent. Check her video below:
The paintings shared in viral post is not made by Swapna Augustine. Two paintings shared are by Ukrainian artist Oleg Shuplyak. In his oil paintings, the second image is clearly visible. It is so visible that the first image gets lost, which results in the viewers trying to place the first image in their mind. The artist really befuddles with our minds with his unique conception of images. In the instance the second image is not visible, squint your eyes and move back until you can see it. Check out his work: Read more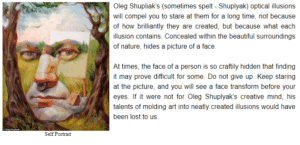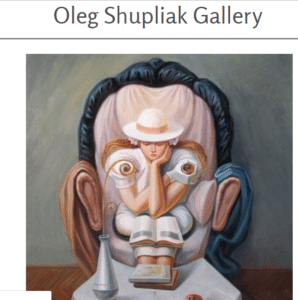 Some more paintings by Oleg Shuplyak: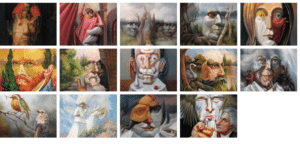 The fake post was also shared by Shashi Tharoor in 2017:
This amazing painting by Swapna Augustine from Pothanicad, Kerala rewards a close&attentive gaze. The artist has no hands &paints with her toes. pic.twitter.com/ROOVQ8Rlf5

— Shashi Tharoor (@ShashiTharoor) December 15, 2017
We ensure that you are updated with the facts. Please Check4spam before forwarding and believing any doubtful image, message or video. Be cautious, be safe.
---
Find all fact checking articles about news using  Nokiye.com
Swapna Augustine paintings | Nokiye.com
---
Post Date: 9 Feb 2019
Post ID: #71131