[SPAM]

NRC In Assam

Video from Jaipur is shared as from Assam. Please read more about it in verification section of this article.
Post Information:
Below post has been circulating on social media.
"NRC started in Assam. They have begun evicting people from their homes. The media doesn't show it, they are being sold so it is our responsibility now to share this video."

https://www.facebook.com/gamaal.uddinsahib/videos/1495715387254370/
https://www.instagram.com/p/B7d3fOclL35/?utm_source=ig_web_copy_link
Verification: Video is from Jaipur Rajasthan and not from Assam
The video is from Jaipur. People in video were reacting to the demolition of illegal constructions. Check the video carefully. Police is not from Assam. That is Rajasthan Police. Check the screenshort and the links shared below to know the facts: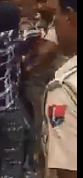 This is Rajasthan Police uniform. On search for Jaipur police uniform, we got the link shared  by Danik Bhaskar that confirms the change in uniform according to season. The police dress can be seen here in this links. It resembles the police uniform in the viral video with false claims and that is Rajasthan Police uniform. Check the image shared below from the article by Dainik Bhaskar
राजस्थान / 15 नवंबर से पुलिस की वर्दी में होगा बदलाव, दिन में ठंडी और रात में गर्म वर्दी पहनेंगे: Read more @ Danik Bhaskar
370 धारा पर लोग मोदी मोदी चिल्ला रहे है और पूरे भारत मे दलितों के , गरीबो और आदिवासियों के घर तोड़े जा रहे हैं ज़मीनों पर कब्जा किया जा रहा है !
यह वीडियो सामरिया रोड कानोता जयपुर की है ! पुलिस Jcp मशीन लाकर घर तोड़ रही हैं !इन पुलिस बालो को तुरन्त नौकरी से बर्खास्त किया जाए ! pic.twitter.com/7Nm2wggJ2C

— Archana Singh (@BPPDELNP) August 7, 2019
Check the Assam police uniform: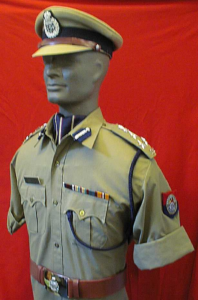 ---
We ensure that you are updated with the facts. Please Check4spam before you believe and forward any doubtful image, message or video. Be cautious, be safe.
---
Find all fact checking articles about news using Nokiye.com
NRC In Assam I Nokiye
---
Post Date: 29 Jan 2020
Post ID: #75017