[VERIFIED]  
The post claiming about the Round Table at Sundarayya Vignana Kendram, Baghlingampally on 16 April is true. Please read more about it in this article.
Post Information:
Below post has been circulating on social media.
Dear Friends

You may be aware that 10 MGNREGA/ workers (women) belonging to Teeleru village, Marikal mandal of Narayanpet district were buried alive on 10th April 2019. The local groups in the district held Dharnas and Rasta Roko' s demanding justice to the bereaved families the same day. The Govt machinery and the local political leaders visited the village. The Chief Minister expressed shock and instructed immediate relief measures. A team CSOs/POs/ Unions visited the village on the 11th April' 2019 to find out what went wrong which caused this tragedy. We went to the work site and also spoke to the families who lost their dear ones.

To brief about what we observed and found during our visit we have decided to conduct a Round Table on 16th April' 2019 @ Sundarayya Vignana Kendram, Baghlingampally, Hyderabad from 10.30am – 1.30pm.

In this meeting we will raise demands to represent the department and the Govt of Telangana.

Hence we request you to attend and share your views and be part of the discussion and represent the same to the authorities. We hope you will give time to this.

In Solidarity of the victim families:

1. P. Shankar, DBF
2. P V Ramesh, HRLN
2. S. Shiva Lingam, PMC
3. M. Venkataiah, TVVU
---
Verification: Yes, There is a meeting on 16 April at Sundarayya Vignana Kendram, Baghlingampally, Hyderabad from 10.00am – 1.00pm.
The query about this meeting was sent on Whatsapp. Though there are some small mistakes in viral message, but it is true. We enquired about the meeting from Sundarayya Vignana Kendram, Baghlingampally. From there we got the contact number of Mr PV Ramesh. We called him and confirmed if the news is true. Mr PV Ramesh told us that the round table meeting will be held on 16 April 2019 for the welfare of  MGNREGA workers who were buried alive.
The National Human Rights Commission, NHRC has taken suo motu (on its own motion) cognizance of a media report that at least 10 women working under the MGNREGA scheme died when an embankment caved in on them in Narayanpet district of Telangana. Read more@ National Human Right Commission India
Below is the link where you can see the venue and the reason for the meeting. We are sharing a screenshort from the same link:
Justice to deceased families of NREGA workers in "Teeleru": Read More

The meeting is to make sure that there are measures taken for relief and rehabilitation to the families of the victims and status of the safety measures at such sites. There is a Round Table on 16th April' 2019 @ Sundarayya Vignana Kendram, Baghlingampally, Hyderabad from 10.00am – 1.00pm as confirmed by Mr PV Ramesh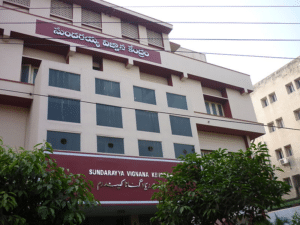 ---
Post Date: 15 April 2019
Post ID: #72149