[SPAM] Interesting Padma Shri List Released For 2021
A list of Padma Shri 2020 is shared as of 2021 on social media
Post Information:
The below post has been circulating on social media
Interesting Padma Shri List Released For 2021
Verification: The list of Padma Shri Awardees circulating is of Padma Awards '2020' and not of 2021

The list circulating on social media claims" Interesting Padma Shri list released for 2021, no Bollywood actor, no Cricketer, no politician, but ONLY down to earth people, who live and work for other people, fantastic" is in fact a list of Padma Awards '2020' and not 2021. The list of 2020 Padma Shri includes Karan Zohar and Ekta Kapoor, Suresh Wadkar, Kangna Ranaut, Adnan Sami. Check the official link for the Padma Awardees on the related government website here. PIB Fact check also shared and verified the false post shared on social media. Check the link shared below. Such information is always public and can be found out on related official websites. Go through the official sites to know the authenticity of the forwards you receive on any social platform. @Padmaawards.gov.in is the website to check the names of awardees of various years. A list of Padma Shri 2021 can be seen here. Padma Award has a Twitter account and can be followed for updates. Check the screenshot of the 2020 Padma Shri list that includes Ekta Kapoor and Karan Zohar: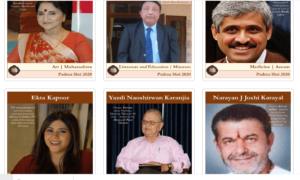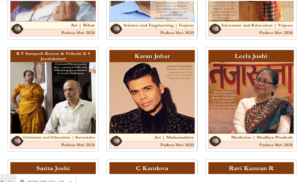 A #Misleading message circulating on #Whatsapp is claiming to be the official list of Padma Awards 2021 recipients#PIBFactCheck

▶️The list circulating is of Padma Awards '2020' and NOT 2021

▶️Nominations for Padma Awards 2022 are open till Sept 15

🔗https://t.co/4jNyodC0sP pic.twitter.com/lH9eysw8SD

— PIB Fact Check (@PIBFactCheck) August 9, 2021
We ensure that you are updated with the facts. Please Check4spam before you believe and forward any doubtful image, message, or video. Be cautious, be safe.
---
Find all fact-checking articles about news using Nokiye.com
 Interesting Padma Shri List Released For 2021 I Nokiye
---
Post Date: 09 Aug 2021
Post ID: #79044