[SPAM]  Images, Videos Of Attack On Pakistan By Indian Armed Forces On 26th Feb 2019
The Images and videos with wrong claims of being from India's attack on Balakot, Pakistan on 26th Feb 2019 are circulation on social media. Please find more details in this article.
Post Information:
Below post has been circulating on social media.
अभिनंदन की पत्नी का संदेश कि सैनिकों के बलिदान पर बीजेपी न करे राजनीति। #Abhinanadan pic.twitter.com/1bA0628I9L

— Yuva Desh (@yuvadesh) February 28, 2019

https://twitter.com/Shahidmasooddr/status/1100659306284883968
Verification: These images and videos are not from 26th Feb 2019 attack on Pakistan by Indian Armed Forces
These images are from Gurdaspur terror attack article DAILY ROABOX on 17 July 2015
We also found these images on All IS NOT WELL,This was shared on 28 July 2015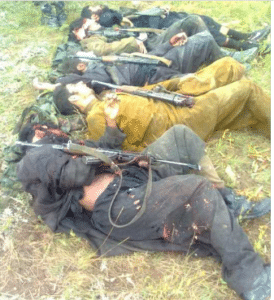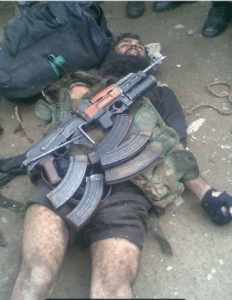 The image shared as image from 26 Feb 2019 attack on Pakistan is found on twitter account of Sehr-i_Wan
Minbic'te AKP ve Erdoğan Çeteleri…#Dokundu #Dokundu #Dokundu #Dokundu #Dokundu #Dokundu #Dokundu #Dokundu #Dokundu pic.twitter.com/aPQXQoqyeM

— Şehr-i_Wan (@sehri_wan) June 9, 2016
Few images were found on twitter account of Jaydeep Jena shared on 29 Sep 2016
"हम तुम्हे मारेंगे और जरूर मारेंगे।बन्दूक भी हमारी होगी और गोलिया भी हमारी और वक़्त भी, सिर्फ जगह तुम्हारी होगी।"#SurgicalStrike #IndianArmy pic.twitter.com/vc7adcJ6R1

— Jaydeep Jena (@jaydeep_jena) September 29, 2016
Now let's check the videos shared as claimed to be from 26 Feb 2019 attack on Pakistan terrorist area. The video was shared by Muhammad Zohaib on 23rd Sep 2016 as Pakistan Air Force Islamabad Night Flying. Check the video below:
Check the next video. It is a video game and not video from Balakot attack
The Arma series is more like a platform than a first-person shooter game. The sequel of this game, Arma 3, is famous for being the origin of games such as DayZ and PUBG.
The Arma 3 mod was then called Player Unknown's Battle Royale, which became the game we know today. Both DayZ and PUBG started in Arma 2 and got ported over to Arma 3. Read more
All the above search hence prove that not any image or video is from  Attack on Pakistan by Indian Army on 26 Feb 2019.
Various Images of Air Force lady pilots are being shared with false claims. Below are the images that were given the name "Urvisha Jariwala". Along with the viral image we show the fact about the image.
---
1..Viral: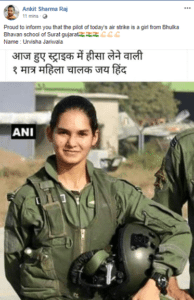 1..Fact: She is Avani Chaturvedi.
---
2..Viral:
2..Fact: She is  Mohana. Check this twitter account below:
SWAG! 😎😎 pic.twitter.com/igT2drw2Ia

— प्रkash (@iPraksy) April 5, 2018
Screenshot from the link: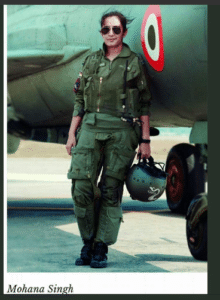 ---
3..Viral:
https://twitter.com/blitz1101/status/1100375391842127879
3..Fact: This is an image of Squadron Leader Sneha Shekhawat. In 2012, Flight Lieutenant (now Squadron Leader) Sneha Shekhawat led a team of 144 Air Force personnel at Delhi's Republic Day Parade and became the first woman in India's history to achieve the feat. Read more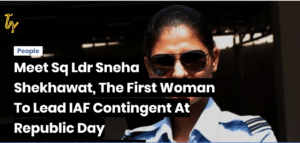 Screenshotfrom the link
---
4..Viral: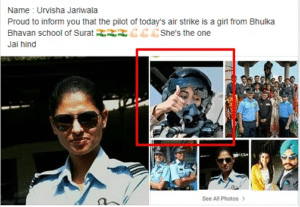 4..Fact: Female pilot who shot ISIS, Major Mariam Al Mansouri, the first female fighter pilot of the United Arab Emirates, takes part in the air operation against ISIS. Read More
Screenshot from the link shared above to let you know what is written in English: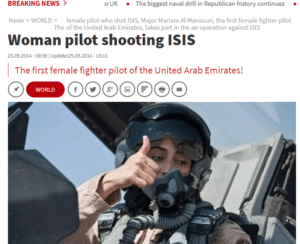 Below is the screenshot from the Facebook profile of Urvisha Jariwala:

So now we know the images of Air Force lady pilots are shared with false claims.
Listen to this Bhojpuri song sung by Khesari lal Yadav, dedicated to Modi Ji and Indian Army that includes all the images shared. Mind you the song was published on 5 Jan 2017, that again prove that the post circulating is fake.
https://youtu.be/bIC6Z9Hq43Y
---
5..Viral:
2nd Indian Pilot Arrested Alive… pic.twitter.com/TaYWNCCljY

— Dr Shahid Masood (@Shahidmasooddr) February 27, 2019
5..Fact: The video is of the crash that took place a day before Aero India 2019 at Yelahanka, Bangalore
https://twitter.com/jasminkbera/status/1097829028260532230
---
6..Viral: The woman in video is claimed to be the wife of Wing Commander Abhinandan
अभिनंदन की पत्नी का संदेश कि सैनिकों के बलिदान पर बीजेपी न करे राजनीति। #Abhinanadan pic.twitter.com/1bA0628I9L

— Yuva Desh (@yuvadesh) February 28, 2019
6..Fact: The woman in video is an Army officer's wife as she says it herself and not Air force officer's wife.Rank of Abhinandan is Wing Commander and that is Air Force rank equivalent to Lieutenant Colonel in Army. Please hear the video carefully to know what is the truth. Abhinandan's wife is Tanvi Marwah,a retired IAF officer
https://twitter.com/SirishaRao12/status/1101023453593915392
Below is the picture of Tanvi Marwah, wife of  Wing Commander Abhinandan: Read more about her.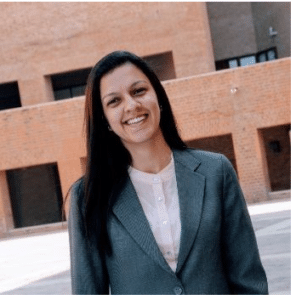 IAF Wing Commander Abhinandan Varthaman wiki, family, wife, father, mother: Abhinandan Varthaman belongs to a family of bravehearts, wife Tanvi also a retired IAF officer and His father Simhakutty Varthaman is a retired Air Marshal. Abhinandan's wife Tanvi Marwah was honoured several times for her bravery. She has an exceptional title in the Indian Air Force (IAF). Tanvi has done a number of operations during her tenure to keep the enemies at bay. Read More
---
7..Viral: #Abhinandan dancing with the Army and Air Force in Pakistan.
Soldiers Converted Battle Ground into Love for Each Other.
https://www.facebook.com/bm.amjad/videos/2259964624251411/
7.. Fact: This is not W/C Abhinandan. These are Pakistani Officers and Soldiers. The video was posted on Dugdugee on 24th Feb 2019: The person doesn't look like Abhinandan at all.
Dear all, in the heat of battle discussions, lets enjoy some joyous moments of our PAF Officers & Soldiers!
#AbBajayGi #Dugdugee #PakistanAirForce #PakArmy #HeatOfBattle #PakIndiaWar #PakistanSoldiers #PAF
https://www.facebook.com/dugdugee01/videos/1771326999635958/
---
8..Viral: Graves are being dug in Pakistan.
https://twitter.com/sambit_swaraj1/status/1102545683620356097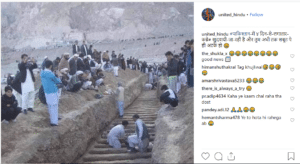 8..Fact: Check the article in topyaps that clarifies why graves are being dug in Pakistan . Read More @tapyaps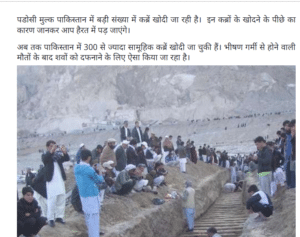 Please check updates about fake news on @ Check4spam Twitter
As expected #FactCheckers are on toes. Too many #FakeNews in circulation around #Balakot air strike. #Thread pic.twitter.com/QS1dpKdMyq

— Check4Spam (@check4spam) February 26, 2019
We will keep updating you. Keep yourself alert and safe. Jai Hind.
---
We ensure that you are updated with the facts. Please Check4spam before forwarding and believing any doubtful image, message or video. Be cautious, be safe.
---
Find all fact checking articles about news using  Nokiye.com
Images of 26 Feb 2019 Indian Armed Forces Attack on Pakistan | Nokiye.com
---
Post Date: 27 Feb 2019
Post ID: #71382