[SPAM] Flying Baby

The clippings from movie are being shared with wrong captions on social media. Please read more about it in verification section of this article.
Post Information:
Below post has been circulating on social media.
https://www.facebook.com/neena.singh.58173/videos/2956534021238827/
Verification: Clips from movie are shared with false captions
The video about a flying baby is viral on social media. The clippings are from the movie " RICKY" and is absolutely not real. This kind of fake posts are shared many times on social media with misleading captions.
"From the imagination of Francois Ozon (UNDER THE SAND, SWIMMING POOL) comes RICKY, a magical and mysterious tale that blends magic-realism and an affecting tale of family. When Katie, an ordinary woman, meets Paco, an ordinary man, they fall in love. After starting a life together, something truly extraordinary is added to the mix: a baby called Ricky. This miraculous creature brings the young family challenges no parent could be prepared for
Genre: Comedy, Fantasy, Foreign
Director: François Ozon
Cast: Alexandra Lamy, Sergi López, Mélusine Mayance, Arthur Peyret"
https://youtu.be/benvVmaHh8o
Watch the screen shorts shared below, both the scenes are same. First one is from the viral video and the second is from the movie (Ricky) trailer. The post shared is not the real story rather few scenes from the movie are shared with wrong and misleading captions. The characters in the viral video are also the same as in real movie. The captions are changed and shared. Please watch the links below to know more about it.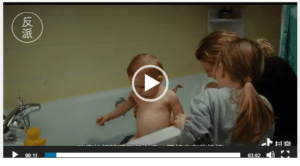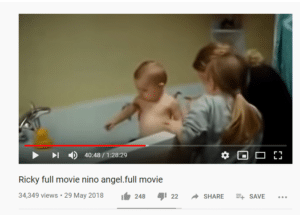 https://youtu.be/j6wgCq0MQhw
The same video was also found here: Cute baby suddenly gave birth to a pair of small wings! Is this an angel? Read more
---
We ensure that you are updated with the facts. Please Check4spam before forwarding and believing any doubtful image, message or video. Be cautious, be safe.
---
Find all fact checking articles about news using Nokiye.com
Flying Baby  I Nokiye
---
Post Date: 18 Oct 2019
Post ID: #74016