[SPAM] लखनऊ मेट्रो में आगामी बसपा सरकार के पोस्टर अभी से लगना शुरू हो गए हैं
An image with the caption "लखनऊ मेट्रो में आगामी बसपा सरकार के पोस्टर अभी से लगना शुरू हो गए हैं l" is circulating on social media
Post Information:
The below post has been circulating on social media
लखनऊ मेट्रो में आगामी बसपा सरकार के पोस्टर अभी से लगना शुरू हो गए हैं

https://twitter.com/Harikesh563/status/1486623882119241731?ref_src=twsrc%5Etfw%7Ctwcamp%5Etweetembed%7Ctwterm%5E1486623882119241731%7Ctwgr%5E%7Ctwcon%5Es1_&ref_url=https%3A%2F%2Fpublish.twitter.com%2F%3Fquery%3Dhttps3A2F2Ftwitter.com2FHarikesh5632Fstatus2F1486623882119241731widget%3DTweet
Verification: Photograph shared is edited
An image with caption "लखनऊ मेट्रो में आगामी बसपा सरकार के पोस्टर अभी से लगना शुरू हो गए हैं l" is circulating on Facebook and Twitter. The image shared is edited. Check the links shared below to know the facts:
The Quint reached out to a BSP IT Cell member who confirmed over text that the photograph was fake.
The website llllline.com,  Pickbest.com hosts a blank, downloadable template. It offers the blank template for downloading and purchase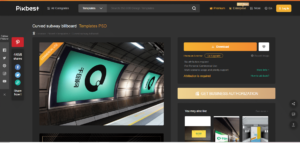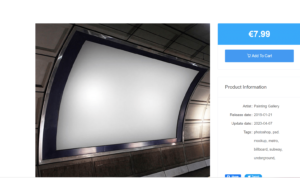 The shades of light on the real image and the viral image are also similar. The board in real does not have the misleading image of a woman on it. It has been edited to mislead people prior to upcoming Uttar Pradesh Elections.
Many photos published on Adobe's creative social media platform Behance.net can be seen with  different content and graphics in it. The boards can be used for any purpose.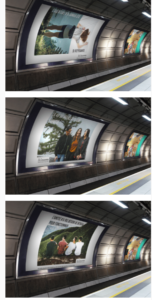 Read more @Thequint
We ensure that you are updated with the facts. Please Check4spam before you believe and forward any doubtful image, message, or video. Be cautious, be safe.
---
Find all fact-checking articles about news using Nokiye.com
लखनऊ मेट्रो में आगामी बसपा सरकार के पोस्टर अभी से लगना शुरू हो गए हैं I Nokiye
---
Post Date: 03 Feb 2022
Post ID: #79723