[SPAM] 21 Sikh Regiment Refused To Fight For India
This post is circulating on social media with wrong claims on the image and video shared on Abbtakk (Pakistani channel) about refusal of 21 Sikh Regiment to fight for India. Please find more details in this article.
Post Information:
Below post has been circulating on social media.
https://youtu.be/bxu-1zGmIe4

https://twitter.com/Anasstacius/status/1102957139285413890
Verification: This is a fake post with wrong claims that 21 Sikh Regiment refused to fight for India
Pak media is sharing the following fake news on their Abbtakk channel. This Is totally fake news. Please dont believe this. The image shared is photoshopped. There is no such information by our Indian army. Also check the screenshort of few comments on this video: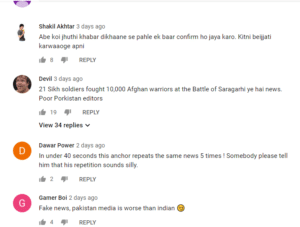 When we searched for the shared viral post, we found the image at Newslaundary.com
Below is the screenshort from the site: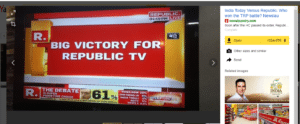 Now let us compare the viral post and the one we found after search: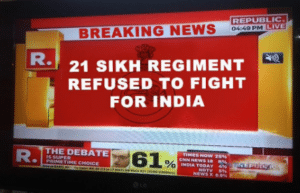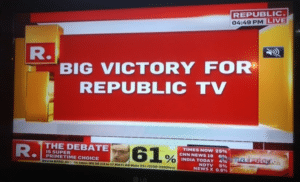 You can see that everything except the text in middle, is same in both images. This is an example of photoshopped image. So we now know that this is a fake post circulating to fool people. Be careful before you believe such bogus post.There is no such regiment as 21 Sikh Regiment. There was 35 Sikh Regiment. Battle of Saragarhi one of the greatest last stands in military history, 21 Sikh soldiers held fort against more than 10,000 rampaging tribesmen for over six hours. Fort Gulistan and Fort Lockhart in Afghanistan were two fortresses under British control at the time. The forts would communicate with each other by using mirrors to flash Morse Coded messages. But the distance between them was quite a bit, and so, Saragarhi was set up as a signalling station–to relay messages from one end to the other. 21 soldiers from the 36th Sikh Regiment were deputed to guard this post.
Kesari movie starring Akshay Kumar is based on Battle of Saragarhi. Read More
ADG PI- Indian Army has clarified that this is a fake news.
आतंक के प्रायोजक झूठ और फ़रेब से भरे गलत चित्र, गलत फोटो, झूठे वीडियो क्लिप फैला रहें हैं। आतंक के अभिकर्ता और उनके एजेंट #भारतीयसेना #IndianArmy के बारे में भी झूठ फैला रहें है। सावधान रहें, आतंक के आकाओं के झूठ का शिकार न बनें। जय हिंद। pic.twitter.com/8Nk0oLlRqV

— ADG PI – INDIAN ARMY (@adgpi) March 6, 2019
This is also being clarified by Retired Major Gaurav Arya  that the post is fake.
This fake campaign was started by Pak TV 👇. Unfortunately, some Indians blindly started Tweeting without checking facts. @republic NEVER ran this FAKE news.

Please tag a Pakistani and ask what the Sikh Regiment did to Pak army in 1971. Why this obsession with Sikhs 😂😂??? pic.twitter.com/oMVxt1QWCz

— Major Gaurav Arya (Retd) (@majorgauravarya) March 6, 2019
This is the fake Pak handle which spread fake news about Indian Army. Gurmeet Kaur is probably a middle-aged Pakistani man in Rawalpindi. To question the government is not just your right…it is also your duty. But please don't fall for low-quality Pakistani propaganda. pic.twitter.com/qjOO3KlmLc

— Major Gaurav Arya (Retd) (@majorgauravarya) March 6, 2019
This is @OfficialDGISPR at his infantile worst. This is a fake image, photoshopped & spread via social media. No such news was run by @republic TV because never in a million years did it happen. Is Pak Army so rattled by one Indian news channel? Ghazi, Mujahid 😂😂😂 pic.twitter.com/urmBgfMebx

— Major Gaurav Arya (Retd) (@majorgauravarya) March 6, 2019
While we share the facts with you, watch these episodes 21 Sarfarosh Saragarhi
https://youtu.be/4IGuS3VsomU?list=PL0IJhXRSmKtyE0eqaPpNwG7Yu-ilq-MkS
We ensure that you are updated with the facts. Please Check4spam before forwarding and believing any doubtful image, message or video. Be cautious, be safe.
---
Find all fact checking articles about news using  Nokiye.com
21 Sikh Regiment Refused To fight For India | Nokiye.com
---
Post Date: 9 Mar 2019
Post ID: #71609