[SPAM] अमेरिकन show में अमेरिकन बच्चो ने रामायण सीरियल का टाइटल song गाया. The Power Of Hindu Rashtra
A video from a Britain Got Talent show is being shared with dubbed audio on social media
Post Information:
The below post has been circulating on social media
Indian idol जैसा अमेरिकन show में अमेरिकन बच्चो ने रामायण सीरियल का टाइटल song गाया और सब की आँखों ने अश्रुधारा आने लगी. The power of Hindu Rashtra

Indian idol जैसाअमेरिकन show में अमेरिकन बच्चो ने रामायण सीरियल का टाइटल song गाया और सब की आँखों ने अश्रुधारा आने लगी ….. pic.twitter.com/7sf1BG624a

— hardik 🏴󠁧󠁢󠁥󠁮󠁧󠁿🫡 (@KyaSeKyaHoGya) April 25, 2022

https://twitter.com/Mamta0Mishra/status/1515335611347259392?ref_src=twsrc%5Etfw%7Ctwcamp%5Etweetembed%7Ctwterm%5E1515335611347259392%7Ctwgr%5E%7Ctwcon%5Es1_&ref_url=https%3A%2F%2Fpublish.twitter.com%2F%3Fquery%3Dhttps3A2F2Ftwitter.com2FMamta0Mishra2Fstatus2F1515335611347259392widget%3DTweet
Verification: The boys in the video are not singing the title track of 'Ramayana' which is a Hindu devotional song
A video from a Britain Got Talent show is being shared with dubbed audio on social media. The video is widely shared on Facebook and Twitter. The audio dubbed is from the title track ('हम कथा सुनाते राम सकल गुणधाम की' ) of the mythological serial Ramayana by Shri Ramanand Sagar which was aired on Doordarshan in 1987. The boys in the viral video are not singing a Hindi devotional song. The shared clip of the video is from the UK-based reality show Britain's Got Talent which was aired in 2014. The song boy is singing is an original composition that has an anti-bullying message. Check the links shared below:
The dubbed audio part in the viral videos is being taken from the devotional song from the mythological serial Ramayan shared below:
The original video of the viral share is shared below. The boys did not sing Hindi devotional songs. He is singing an original composition that has an anti-bullying message. They are heard talking about the composition to the judges.
A few screenshots can be seen below from the viral and the original video ( that clarifies that the original video is being morphed and different Hindi audio is added to mislead.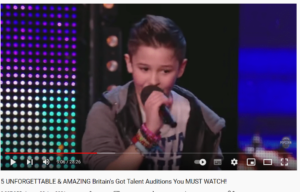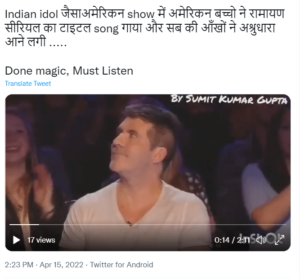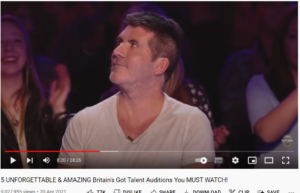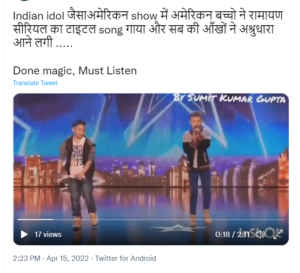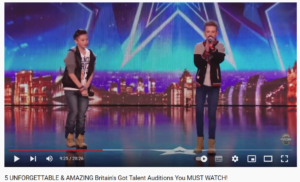 While we fact-check the misleading posts shared, we are sharing "The Ramayan" serial (all episodes) that was liked by all.
We ensure that you are updated with the facts. Please Check4spam before you believe and forward any doubtful image, message, or video. Be cautious, be safe.
---
Find all fact-checking articles about news using Nokiye.com
अमेरिकन show में अमेरिकन बच्चो ने रामायण सीरियल का टाइटल song गाया I Nokiye
---
Post Date: 26 April 2022
Post ID: #80117