[SPAM] अमेरिकन सैनिको ने 2 किलोमीटर की दूरी से उड़ाए इस्लामिक जिहादियो के सर

The clips from video game is shared with false claims on social media. Please read more about it in verification section of this article.
Post Information:
Below post has been circulating on social media.
https://twitter.com/Kuldeep092092/status/1190274914877497345
Verification:Clips from video game is shared with wrong captions 
The video is shared with false claims about beheading Islamic Jihadis by American soldiers. In fact the video is a game by name Medal Of Honor. Most of the kids play this game and can easily make out  from where is this clip. I asked my son about this viral video and he immediately replied that its a game. Many a time people around us can lead us to facts. Do explore each possibility to know the truth behind any message or video you come across on social media.  Please check the links below and check the dates and year of publishing.
Published on 3rd January 2013: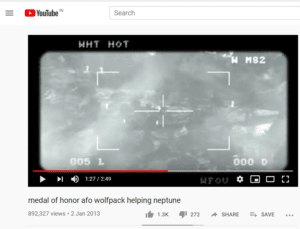 Medal of Honor is a first-person shooter video game developed by Danger Close Games and EA DICE and published by Electronic Arts. It is the thirteenth installment in the Medal of Honor series and a reboot of the series. The game was released for Microsoft Windows, PlayStation 3 and Xbox 360 on October 12, 2010. While the previous titles were set during World War II, Medal of Honor takes place during the War in Afghanistan. The game is loosely based on parts of Operation Anaconda; specifically, the events surrounding the Battle of Roberts Ridge. Medal of Honor's single-player campaign uses a modified Unreal Engine 3 while multiplayer uses the Frostbite Engine. The game received positive reviews from critics and was a commercial success. A sequel, Medal of Honor: War fighter, developed by Danger Close Games, was released on October 23, 2012 in North America, in Australia on October 25, 2012 and in Europe on October 26, 2012.
2010 • Electronic Arts • DICE Los Angeles
Published on 28th July 2019
https://youtu.be/64N4dCUCo3M
Check this Punjabi song "Who shot you 2" mixed with the same video shared in fake viral post.
Published on 3rd September 2018:
https://youtu.be/3-GnlsLY6A0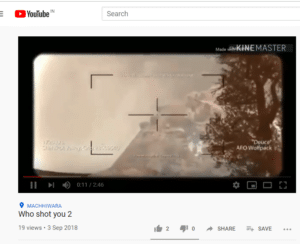 Read more @Boom Live
---
We ensure that you are updated with the facts. Please Check4spam before forwarding and believing any doubtful image, message or video. Be cautious, be safe.
---
Find all fact checking articles about news using Nokiye.com
American Soldiers Beheaded Islamic Jihadis I Nokiye
---
Post Date: 4 Nov 2019
Post ID: #74214