[SPAM] Ye Himalaya Drugs Company Ka Malik Hai
Image and video of Naqi Ahmed Nadwi are shared as of the founder of Himalaya Drug Company
Post Information:
The below post has been circulating on social media.
We are all proud of Indian "Himalaya Drug Company" but see the mentality of its owner Mohammed Manal. And think twice before using the product.

https://www.facebook.com/bharat.kotak.982292/videos/1092692691129145

https://www.facebook.com/bojj.sampath/videos/683236915956569
Verification: The person in the viral post is not the founder of Himalaya Drug Company
Image and video of Naqi Ahmed Nadwi are shared as of the founder of Himalaya Drug Company. The post is viral on various social media with false claims. Check the links shared below to know the facts:
Read about Himalaya Drug Company Founder Mohammad Manal the story of Himalayan Wellness. According to the official website, Mohammad Manal passed away in 1986.
Check the clip from the Himalaya Official Website that indicates the year of death of the Founder of Himalaya Drug Company: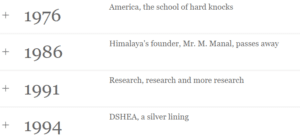 Introduction to Himalaya Company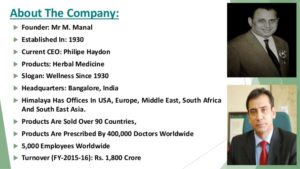 There are several rumors spread about the Himalaya Drug Company and the founder of the company and were debunked by various Factcheck organizations. Check the fact check about it here, here, here, and here.
The person in the viral video is not the Founder of the Himalayas Drug Company. He is Naqi Ahmed Nadwi. Check his profile on Facebook. The same video can be found on his Facebook account that was shared on 6th Aug 2020.
Check the youtube video of the person in the viral image. The name of the person is Naqi Ahmed Nadwi that can be seen in the screenshot shared below from the same video:
https://youtu.be/e-IyzfXLWMM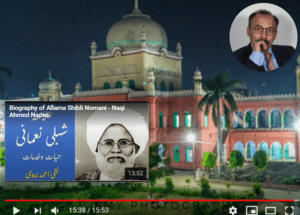 We ensure that you are updated with the facts. Please Check4spam before you believe and forward any doubtful image, message, or video. Be cautious, be safe.
---
Find all fact-checking articles about news using Nokiye.com
 Ye Himalaya Drugs Company Ka Malik Hai I Nokiye
---
Post Date:  30 Sep 2020
Post ID: #77728