[SPAM] Sushant Singh Rajput Ka Last Video
Unrelated video is shared on social media as Sushant Singh Rajput's last video
Post Information:
Below post has been circulating on social media.
Sushant Singh Rajput Ka Last Video
Verification: The video shared is not the last video of Sushant Singh Rajput
The person in the video is not the Bollywood actor Sushant Singh Rajput. TikTok video created by a person called Ben Esqueda from Los Angeles California is shared with a false caption relating it to Sushant Singh Rajput's death. The post is also shared on Twitter with the false claim. Check the links below to know the facts:
Ben Esqueda in the description to his Youtube channel writes:
"hey! my life consists of waking up and creating content that brings my humour out like pranks and challenges and also showing you a glimpse of my everyday life like routines and what makes me, me!"
Original TikTok video created by Ben Esqueda is shared below
Ben Esqueda can be seen on Instagram and Twitter.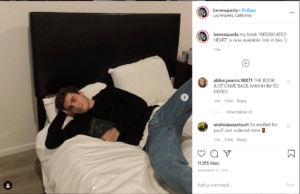 Bollywood Actor Sushant Singh Rajput was found dead in his apartment on 14th of June 2020. The irrelevant videos and posts are being shared with false captions linking them to Sushant Singh Rajput.
Read more @The Quint @BoomLive
We ensure that you are updated with the facts. Please Check4spam before you believe and forward any doubtful image, message or video. Be cautious, be safe.
---
Find all fact-checking articles about news using Nokiye.com
Sushant Singh Rajput Ka Last Video I Nokiye
---
Post Date:  16 June 2020
Post ID: #77061