[SPAM] Penguins Living on the Island of Plastic

This post with claims of Penguins Living on the Island of Plastic is circulating on social media
Post Information:
The below post has been circulating on social media.
Penguins Living on an Island of Plastic

https://youtu.be/Oq7Wjgmwzs4
Verification: This is a digitally created video for awareness about the pollution and its effects on aqua life
It is a digitally created video showing a raft of penguins living on a plastic island. It is created by a conservation group in order to raise awareness about the pollution in the ocean and its side effects on waterlife.
Below is the screenshot from the article: Read More


https://www.facebook.com/wwfde/videos/10160400014375045/
This video was shared on Facebook and was linked to an article about the pollution in oceans due to plastic and other materials found in it and thus the big disturbance in aqua life. This video was posted on 1st April. It has been clearly mentioned that it's not a genuine video but the problem that exists is real about the waterlife.
Few conservation groups use these types of practice to aware people using creativity and albeit misleading. They want to bring attention to environmental issues such as ocean pollution and many other dangerous ones. They may be creating it with good intention but such creations mislead viewers. At the same time, there is a valid point conveyed and is important to be understood by all of us. That is, to be careful about the pollution we create without giving a little thought to many things that lead to big disasters on our planet earth.
Save our earth and the creatures breathing, whether on land, in water or in air. We want our planet to be beautiful with different types of creatures but we hardly do something worthwhile to make it so. This is my own experience when i visited Juhu Beach in Mumbai. it is supposed to be one of the main tourist spot. Unfortunately there was not a clean place. Throwing all sorts of waste right on the beach makes it dirty. Waves take it to the water and hence Unhealthy Ocean. Being a bit careful about the cleanliness everywhere we go, makes a lot of difference. Taking small measures can do wonders. Lets we all be considerate about our own Mother Earth and make it beautiful and livable for all.
Live and let live.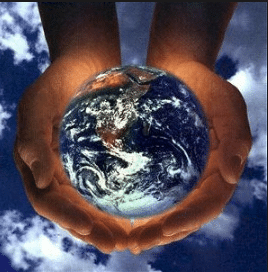 Save creatures: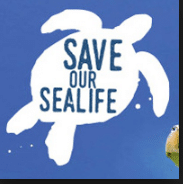 Read more about how plastic is suffocating the sea and the creatures in it.
Let's read What TIKI THE PENGUIN SAYS: Read More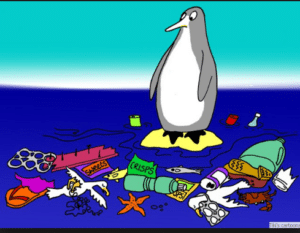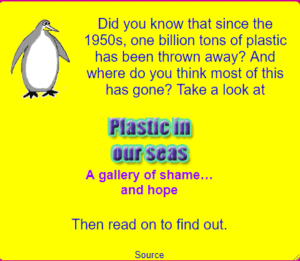 Check this video: Plastic Pollution, Our Oceans, Our Future…
Watch this TEDx Talks: Natalie 
We ensure that you are updated with the facts. Please Check4spam before forwarding and believing any doubtful image, message or video. Be cautious, be safe.
---
Find all fact-checking articles about news using Nokiye.com
Penguins Living On An Island Of Plastic| Nokiye.com
---
Post Date: 2 Jan 2019
Post ID: #70657
Thank You for visiting Check4Spam. Please write a comment at this article if you like our service.