[SPAM] Pakistani And Turkish Students Use Indian Flag To Escape Ukraine
The image is being shared with false claims that Pakistani and Turkish students used the Indian flag to escape Ukraine
Post Information:
The below post has been circulating on social media
Pakistani And Turkish Students Use Indian Flag To Escape Ukraine 
Verification: The students with the Indian flag are Indian
The image is being shared with false claims that Pakistani and Turkish students used the Indian flag to escape Ukraine. The images are shared on Facebook. This is not true. Check the links shared below to know the facts:
India Today posted the article with the Caption " First batch of Indian students leave for Ukraine border"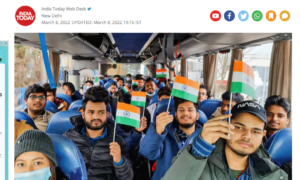 India Today used another image in its video regarding the news about the Indian students being brought back from Ukraine. Check the link and the screenshot shared below: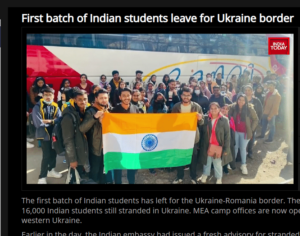 Ministry of Information & Broadcasting shared the video on youtube:
Read more @ AltNews
We ensure that you are updated with the facts. Please Check4spam before you believe and forward any doubtful image, message, or video. Be cautious, be safe.
---
Find all fact-checking articles about news using Nokiye.com
 Pakistani And Turkish Students Use Indian Flag To Escape Ukraine I Nokiye
---
Post Date: 16 March 2022
Post ID: #79903