[OLD STORY] Muslim People Breaking Mahavir Idol
This is an old post circulating again
The below post has been circulating on social media.
Muslim People Breaking Mahavir Idol
Verification: This is an old post from 2012
This is an old post from the year 2012. It started making rounds again on social media reason being the election time.
Check the links below to know more about the articles published related to the Mahavir Idol in 2012.
Apprehend the culprits who desecrated the idol of Lord Mahavir in Lucknow: Read more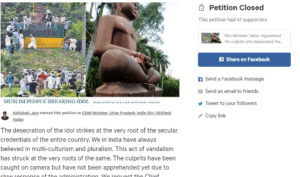 Mob Vandalising Buddha Statue
'LUCKNOW, INDIA – AUGUST 17: A mob damaged a statue of Mahavir at Mahavir Park in Old Lucknow in protest against violence in Myanmar and Assam. The mob turned violent after the Alvida Namaz on the last Friday of Ramzan on August 17, 2012, in Lucknow, India. (Photo by Ashok Dutta/Hindustan Times via Getty Images)': Read More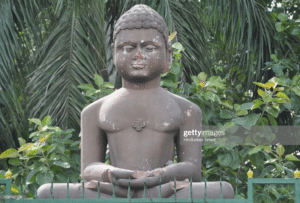 pls share this post to protest against those who broken Jain 24th Tirthankar Mahavir swami idol at Uttar Pradesh government must punish that Peace Rally at Mulund (W) – Mumbai on 26th Aug 2012 Sunday at 9 am: Read More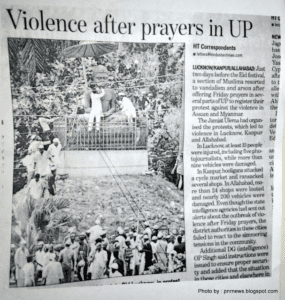 We ensure that you are updated with the facts. Please Check4spam before forwarding and believing any doubtful image, message, or video. Be cautious, be safe.
---
---
Post Date: 7 April 2019
Post ID: #72024