[SPAM] Images Of Lord Rama At Times Square, New York For Bhumi Poojan
The images shared in the post does not relate to the upcoming display of Lord Rama's 3D images at Times Square New York
Post Information:
Below post has been circulating on social media.
Times Square, NewYork. Are you too excited about #BhumiPoojan at Ram Janmbhumi??
जय श्री राम
Verification: The images of Lord Rama will be displayed on 5th August 2020 at Time Square NewYork
The images of Lord Ram shared on social media as the display on Iconic Times Square NewYork is not real. The query was sent to Check4Spam on WhatsApp.
News related to Lord Ram's images to be displayed in Times Square to celebrate August 5 Ayodhya Temple groundbreaking ceremony can be read here, here, here, here , here and here. The display will be on 5th August. Lord Rama 3D images and posters will be beamed across the giant billboards in the iconic Times Square.
Check the image shared below where you can see "Alamy stock photo " written on the photo at the right side.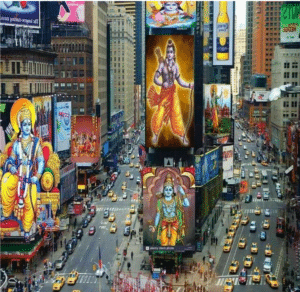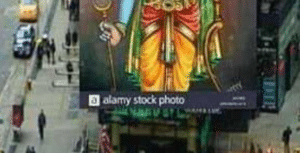 Know more about beaming off Lord Rama's 3D images that will take place on 5th August 2020 at Times Square, New York.
We ensure that you are updated with the facts. Please Check4spam before you believe and forward any doubtful image, message or video. Be cautious, be safe.
---
Find all fact-checking articles about news using Nokiye.com
Images Of Lord Rama At Times Square, NewYork For Bhumi Poojan I Nokiye
---
Post Date:  2 Aug 2020
Post ID: #77439