[SPAM] Free Mini Laptops by PM Modi
The post regarding the free laptops is a hoax, that is circulating on social media. Please read further to know more details regarding the message circulating on social media.
यह एक धोखा है
हे एक लबाडी आहे
এই একটি ধাপ্পাবাজি হয়
આ એક અફવા છે
இந்த ஒரு புரளி என்பது
ఈ ఒక నకిలీ ఉంది
ഇത് ഒരു തട്ടിപ്പാണ്
ಈ ಒಂದು ಸುಳ್ಳು
Post Information:
Below post has been circulating on social media.
PM Modi is providing free mini laptop to every student. Register below
👉 http://namo-e-tab.govt-yojna.com
---
Verification: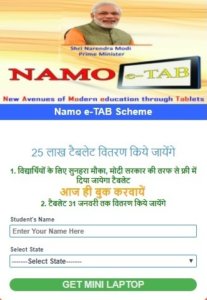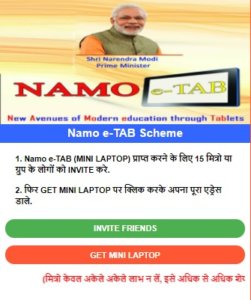 The link posted above will take you to a page where it will ask you to share the post to 7 WhatsApp Groups or friends. Like all the other similar scams which we have reported this one may lead to automatic downloading of Malware . The Malwares  can harm your phone and use your contacts and other information from your phone.
*** WE STRONGLY RECOMMEND YOU NOT TO TRY THIS ***
प्रस्ताव की कोशिश नहीं करते
प्रस्ताव प्रयत्न करू नका
ఆఫర్ ప్రయత్నించండి లేదు
வேண்டாம் முயற்சி
ઓફર પ્રયાસ નથી
অফার চেষ্টা করবেন না
ഈ ഓഫർ ശ്രമിക്കരുത്
ಆಫರ್ ಹೋಗಬೇಡಿ
We strongly recommend that you stay clear of the hoax running around in the net.
---
Post Date: 27th Jan 2018
Post ID: #69149
Thank You for visiting Check4Spam. Kindly leave a comment at this article if you like our service.
---