[SPAM] FG Finally Approved Rs 5000 Relief Funds To Each Citizen
The fake claim with the fake link is shared on social media regarding FG funds by the government
Post Information:
Below post has been circulating on social media.
Verification: False claims with the promise of  Rs 5,000 lockdown funds is shared on social media
The fake message is being circulated with false claims that say "*FG* has finally approved and have started giving out free _Rs.5,000_ Relief Funds to each citizen:heart_eyes:
Below is how to claim and get your credit Instantly as I have just done now
https://bit.ly/free—funds
*Note*: You can only claim and get credited once and it's also limited so get your now Instantly.
fund.ramaphosafoundations.com
FG Lockdown Funds(16 kB)."
The message shared redirects the link to a questionable website that is in no way is associated with the government. The URL of this website states that it is hosted on fund.ramaphosafoundation.com. The message shared the link claims to be from the government but the URL is not associated with the government. Check the pages that open while you continue to open the link as per instruction one by one. The comments on the link are the same irrespective of the time you open the page. "Just now" is shown on all comments every time you open it. There is nothing in government site the way its shown in this fake link: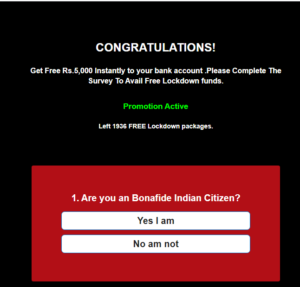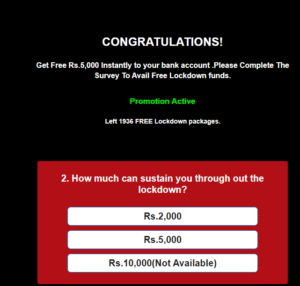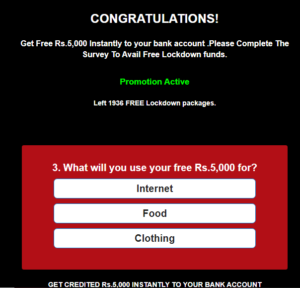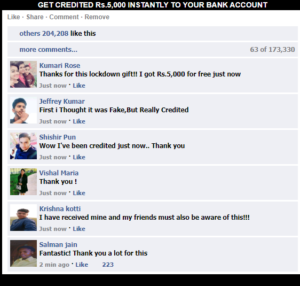 Please don't fall for such hoax. Look out for sites that can tell you the facts.
Raed more @BoomLive
We ensure that you are updated with the facts. Please Check4spam before you believe and forward any doubtful image, message or video. Be cautious, be safe.
---
Find all fact-checking articles about news using Nokiye.com
FG Finally Approved Rs 5000 Relief Funds To Each Citizen I Nokiye
---
Post Date: 25 May  2020
Post ID: #76814