[SPAM] COVID-19 Patients Being Killed in Karnataka Hospital For Money
The edited video is being shared with false claims that hospitals in Karnataka are killing COVID-19 Patients for money
Post Information:
The below post has been circulating on social media
COVID-19 Patients Being Killed in Karnataka Hospital For Money
Verification: The edited video is shared with misleading claims
Video of the killing of a Covid patient claimed to be in Karnataka Hospital and is said that COVID-19 patients being killed in hospital for money. In fact, two different videos are put together and shared with false claims. The video had originated from a now-deleted post of an Instagram account of one Mahanayaka_Kannada. The admins of the account have also clarified and stated that it has been edited by someone with malicious intent. It can be seen that the Instagram account Mahanayak_Kannada can be been written on top. Check the link shared below to know the facts:
One part of the video can be seen here. The post on Facebook was shared on 13 May 2020.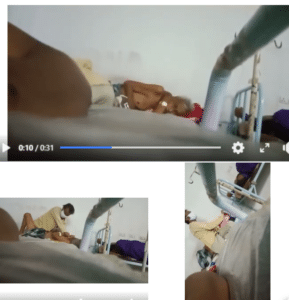 The next video is from Patiala. The video can be seen on youtube with the caption "Staff of a private hospital in Patiala thrash patient of depression; arrested." The video shows the date 24 August 2020.
Check the News Kannada Video. On April 22, 2021, the news was published on the NewsFirst Kannada channel, from a hospital in Bengaluru. Check the video shared below: The same video is being manipulated and shared.
We ensure that you are updated with the facts. Please Check4spam before you believe and forward any doubtful image, message or video. Be cautious, be safe.
---
Find all fact-checking articles about news using Nokiye.com
COVID-19 Patients Being Killed in Karnataka Hospital For Money I Nokiye
---
Post Date: 30 April 2021
Post ID: #78622