[SPAM] Buy 1 Thali And Get 2 Thali Free On First Order. Call Now 7076566757- Vidyarthi Bhavan
The fake offer is shared as a post on social media attributing it to the famous South Indian Restaurant Brand Name"Vidyarthi Bhavan"
Post Information:
The below post has been circulating on social media
Buy 1 Thali And Get 2 Thali Free On First Order. Call Now 7076566757- Vidyarthi Bhavan
Verification: Vidyarthi Bhavan does not take online Thali orders
A post is being shared on the brand name of a famous South Indian Restaurant "Vidyarthi Bhavan", claiming that the restaurant is taking online orders for Thali and it also states that buy 1 Thali and get 2 Thali free on first order. It also provides a phone number and the price of Thali on the fake viral post is 250 Rupees. The post is absolutely fake. Vidyarthi Bhavan refutes the claim on its social accounts FaceBook and Twitter. Vidyarthi Bhavan does not provide Thali. Check the menu of the restaurant.  Check the links shared below: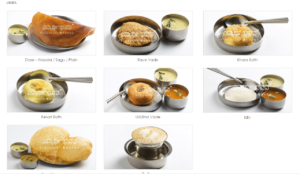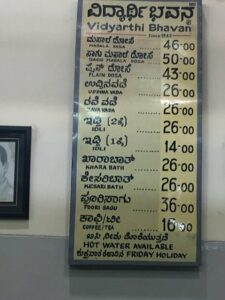 CYBER FRAUD ALERT
BEWARE !!!
A fake account in our name is created in Facebook & a sponsored advt is given to place online Thali orders.
This is completely BOGUS & FRAUD to trap people in our brand name.
A non-Kannada speaking guy is asking to transfer amount through Credit card. pic.twitter.com/2Be1NupwLL

— Vidyarthi Bhavan (@VidyarthiBhavan) October 10, 2021
Vidyarthi Bhavan feeds the needy with the help of meal tokens from the customers on Gandhi Jayanti:
Sanchigondu (@sanchigondu) – It's been exactly 1 yr since the launch of this pgm.
On this occasion of #GandhiJayanti we would like to share that, till date, we at VB have received 2332 meal tokens as donations from our customers & have given food to 2572 needy persons. pic.twitter.com/pJNmvGDbvj

— Vidyarthi Bhavan (@VidyarthiBhavan) October 2, 2021
More about Vidyarthi Bhavan:
It all started as a small canteen keeping in mind to cater needs of the students of the nearby National High School and Acharya Patashala. Venkataramana Ural, from a place called Saligrama near Udupi, set this up in early 1943-44. Passed on to the hands of his brother Parameshwara Ural, the restaurant bloomed to its demand. In 1970, Vidyarthi Bhavan was taken over by Ramakrishna Adiga who hailed from Shankaranaryana, a village near Kundapur. What changed was just the management, but the name, tradition, recipes remained the same so was the services of many of the employees. The overflowing demand and its profound popularity shall be the prudent evidence for its unchanging taste, flavor & delicacy: Read more about Vidyarthi Bhavan and order the delicacies from the famous restaurant of Bangalore.
Arun Kumar Adiga joined his father Ramakrishna Adiga in 2005 by quitting his Engineering job and currently, the father-son duo have been continuing this legacy with able support from its staff, who are an integral part of the Vidyarthi Bhavan family: Read more 
We ensure that you are updated with the facts. Please Check4spam before you believe and forward any doubtful image, message, or video. Be cautious, be safe.
---
Find all fact-checking articles about news using Nokiye.com
Buy 1 Thali And Get 2 Thali Free On First Order. Call Now 7076566757- Vidyarthi Bhavan I Nokiye
---
Post Date: 11 Oct 2021
Post ID: #79294