[SPAM] The Incredibly Rare Black Lion

This is a photoshopped image circulating with wrong claims about Black Lion. Please read more about it in the verification section of this article.
Post Information:
Below post has been circulating on social media.
https://twitter.com/landpsychology/status/1156702608268124160?ref_src=twsrc%5Etfw%7Ctwcamp%5Etweetembed%7Ctwterm%5E1156702608268124160&ref_url=https%3A%2F%2Fpublish.twitter.com%2F%3Fquery%3Dhttps%253A%252F%252Ftwitter.com%252Flandpsychology%252Fstatus%252F1156702608268124160%26widget%3DTweet
Verification: The image is digitally created
The image was digitally created and shared by Deviant Art as Black (Melanistic) Lion: Read more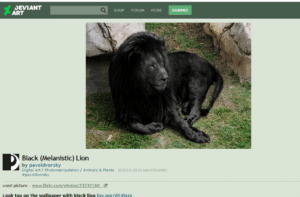 You can see the real image in the link shared:Read more
Check more @ Dennis Paintings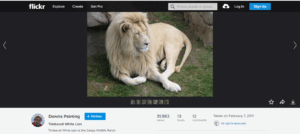 ---
We ensure that you are updated with the facts. Please Check4spam before forwarding and believing any doubtful image, message or video. Be cautious, be safe.
---
Find all fact checking articles about news using Nokiye.com
The Incredibly Rare Black Lion I Nokiye
---
Post Date: 2 Aug 2019
Post ID: #73302