[SPAM] पाकिस्तानी सांसद #AamirLiaquat ने #Bollywood सॉन्ग 'टिप टिप बरसा पानी' गाने पर किया जमकर डांस
A video of a man dancing on Bollywood song "Tip Tip Barsa Pani" is shared on social media with claims that he is Member National Assembly Pakistan Aamir Liaquat
Post Information:
The below post has been circulating on social media डांस
पाकिस्तानी सांसद #AamirLiaquat ने #Bollywood सॉन्ग 'टिप टिप बरसा पानी' गाने पर किया जमकर डांस

पाकिस्तानी सांसद ने टिप-टिप बरसा पानी' गाने पर ऐसा डांस किया, जिसने देखा वह देखता ही रह गया। #tiptipbarsapani #pakistaniMP #katrinakaif #viralvideo #AamirLiaquatHussain #dancemoveshttps://t.co/FsZU3vHK6S pic.twitter.com/rFn0iDSUJs

— Nari (@NariKesari) January 6, 2022

पाकिस्तानी सांसद #AamirLiaquat ने #Bollywood सॉन्ग 'टिप टिप बरसा पानी' गाने पर किया जमकर डांस, वीडियो वायरल#ViralVideohttps://t.co/wht1j2Guwy

— Times Now Navbharat (@TNNavbharat) January 6, 2022

https://twitter.com/PatrakaarPopat/status/1478934548876386305?ref_src=twsrc%5Etfw%7Ctwcamp%5Etweetembed%7Ctwterm%5E1478934548876386305%7Ctwgr%5E%7Ctwcon%5Es1_&ref_url=https%3A%2F%2Fwww.altnews.in%2Fhindi%2Fmedia-misreport-pakistani-mp-aamir-liyaquat-dancing-on-bollywood-song-tip-tip-barsa-pani%2F
Verification: The man in the video is not Member National Assembly Pakistan Aamir Liaquat
A video of a man dancing on Bollywood song "Tip Tip Barsa Pani" is shared on social media with claims पाकिस्तानी सांसद #AamirLiaquat ने #Bollywood सॉन्ग 'टिप टिप बरसा पानी' गाने पर किया जमकर डांस". The post can be seen on Facebook and Twitter. Many main media also published the video with false claims.
In fact, the man in the video is not a Pakistani member of Parliament Aamir Liaquat. The man is a choreographer by the name Shoaib Shakoor. His dance video on the song "Tip Tip Barsa Pani" can be seen on his Facebook account "HL Studio By Bilal Saeed" and his own Instagram account @Shoaibshakoor. check the links shared above and also the screenshots shared below: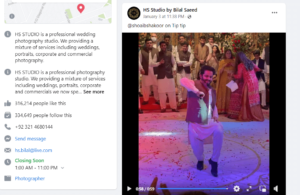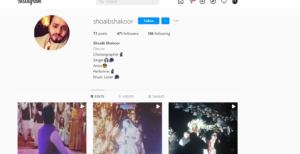 Twitter user Taimoor Zaman shared the same viral video, to which users replied and wrote that the person in video is Choreographer and his name is Shoaib Shakoor. Open the tweet shared below and check the replies to it:
Aman Malik later corrected himself after the verification done by many fact-checkers.
Firstly, that's not Aamir Liaquat if that's what you're referring to by the Twitter profile wala parliament member.

— Tavseef Mairaj Shah (@tavseefM) January 6, 2022
Check the images of choreographer Shoaib Shakoor (First image) and National Member Assembally Pakistan Aamir Liaquat (Second image) shared below.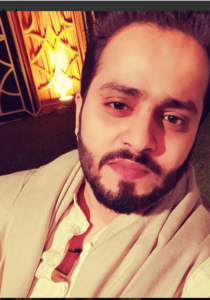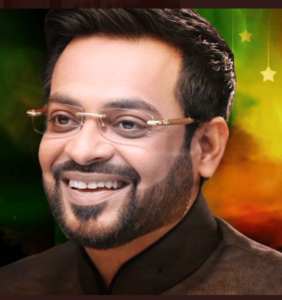 Read more @AltNews
We ensure that you are updated with the facts. Please Check4spam before you believe and forward any doubtful image, message, or video. Be cautious, be safe.
---
Find all fact-checking articles about news using Nokiye.com
पाकिस्तानी सांसद #AamirLiaquat ने #Bollywood सॉन्ग 'टिप टिप बरसा पानी' गाने पर किया जमकर डांस I Nokiye
---
Post Date: 07 Jan 2022
Post ID: #79631