[SPAM] अब ये जाहिल बच्चों को भी निशाना बना रहें हैं
CCTV footage of a man involved in child abuse from Pakistan is shared as from India with communal spin
Post Information:
Below post has been circulating on social media.
अब ये जाहिल बचों को भी निशाना बना रहें हैं

(Photo credit @Boomlive)
Verification: The CCTV footage shared of a man involved in Child abuse is from Dera Ghazi Khan, a district in the Punjab province of Pakistan
A video captured on CCTV that shows a man on a bike sexually abusing two minor girls in Pakistan is shared as from India. The man is arrested over the charge of child abuse in Dera Ghazi Khan
The video is in circulation giving a communal spin on Twitter and Facebook with various captions. The incident is from Pakistan's Punjab district. Punjab police shared the longer version of the video. The incident happened in Dera Ghazi Khan area of the province. The video was viral on Whatsapp in the area and the accused has been arrested by Punjab Police (DPRRP)
We are not sharing the video due to the sensitivity of the content.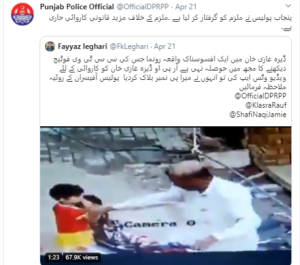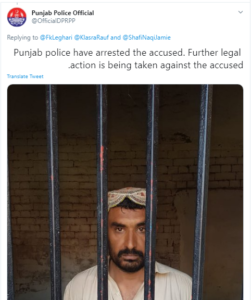 We ensure that you are updated with the facts. Please Check4spam before you believe and forward any doubtful image, message or video. Be cautious, be safe.
---
Find all fact-checking articles about news using Nokiye.com
अब ये जाहिल बच्चों को भी निशाना बना रहें हैं I Nokiye
---
Post Date: 28 Apr 2020
Post ID: #76405