[SPAM] अब कुछ पुलिस वाले साहब भी नागरिकता संशोधन बिल के खिलाफ खड़े हो गए

Photoshopped images are shared as recent with false claims. Please read more about it in the verification section of this article.
Post Information:
Below post has been circulating on social media.
अब कुछ पुलिस वाले साहब भी नागरिकता संशोधन बिल के खिलाफ खड़े हो गए

https://www.facebook.com/photo.php?fbid=1418277594995599&set=a.451027008387334&type=3
Verification: Photo shopped images are shared as recent with false claims
Old images are being shared as police support for anti Citizenship Amendment Act (CAA) and National Register of Citizens (NRC).
This is not true. The images are from the protest "Police Vs Lawyers". This happened on 5th Nov 2019. The posters police officers are holding says "#Save The Saver,We Want Equal Justice"," #We Want Equality In Justice". Whereas the image shared is fake and photo shopped. The posters in fake post says, "NO NRC NO CAB". The claims are misleading on the old images. The same police people can be seen in both real and fake posts. The posters are edited to create a fake and misleading post and shared with false claims on social media. The image when searched on google, immediately gives the results and directs towards the real news shared by various channels regarding Delhi Police Vs Lawyers Protest Highlights on 5th November 2019. Please check the links shared below to know about the images.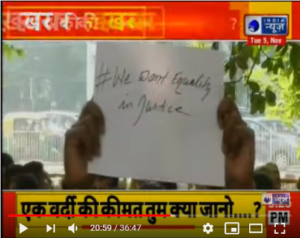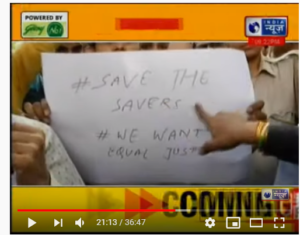 Delhi Police Vs Lawyers Protest Highlights: दिल्ली हाईकोर्ट से केंद्र और दिल्ली पुलिस को झटका, दोनों की याचिकाएं खारिज, कोर्ट ने मीडिया कवरेज पर रोक लगाने से भी किया इनकार: Read more @Inkhabar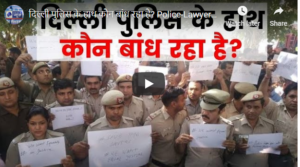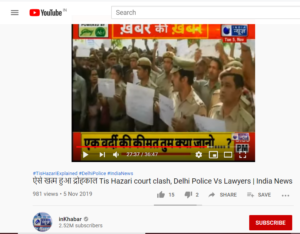 Delhi police protests | Live: Delhi police personnel end 11-hour-long protest: Read more @THEHINDU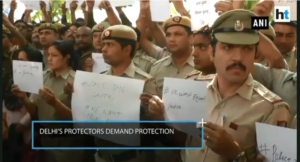 Anti-government demonstrations, Delhi Police protests: Read more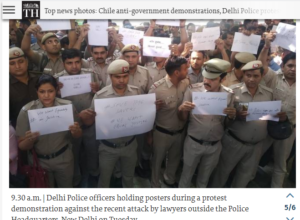 Another image that is shared with false claims is also photo shopped. The poster in real image says, #"Policeman Are Also Human" and another poster is with a photo of Kapil Tanwar and says "Arrest Him Dog" Where as fake post is created editing the writings on posters as "NO CAA NO NRC"
Personnel of the Delhi Police protesting outside the Police headquarters: Read more @THEWEEK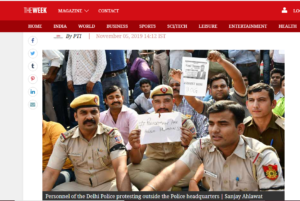 Read more @ Boom Live
We ensure that you are updated with the facts. Please Check4spam before you believe and forward any doubtful image, message or video. Be cautious, be safe.
---
Find all fact checking articles about news using Nokiye.com
Police Support Protest Against CAA And NRC I Nokiye
---
Post Date: 22 Dec 2019
Post ID: #74695