[SPAM] जनेऊधारी दत्तात्रेय ब्राह्मण की जनेऊधारी बहन के गले मे मंगलसूत्र की जगह क्रॉस
This is a post with misleading captions that Priyanka Gandhi is wearing Crucifix. Please read more about it in this article.
Post Information:
The below post has been circulating on social media.
जनेऊधारी दत्तात्रेय ब्राह्मण की जनेऊधारी बहन के गले मे मंगलसूत्र की जगह क्रॉस लटका हुआ है, और बोलती है मैं गंगा की बेटी हूं, एक नम्बर की फर्जी चोरी करके बेल पे रहने वाली फैमिली!

https://twitter.com/bjp4cantt_jbp/status/1111536102119137280

https://www.facebook.com/photo.php?fbid=10161511959770084&set=a.10151907886150084&type=3&theater
Verification: Photoshopped picture of Priyanka Gandhi is shared with false claims
The image of Priyanka Gandhi is from the year 2017 UP elections: Read more @ Times Of India
if you search Rae Bareli election 2017 on Search Google images, you can find many such images of Priyanka Gandhi in the same saree.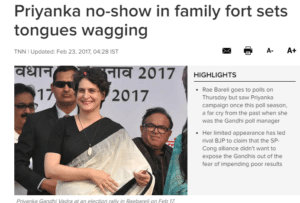 She is not wearing a cross, but an off-white pendant around her neck. You can see that everything is the same except the pendant. The pendant has been photoshopped and is changed to Crucifix.
क्या 2019 में कांग्रेस ले सकती है चौंकाने वाला फैसला, सोनिया गांधी का रायबरेली सीट से लड़ना अभी तक तय नहीं published on 18 Feb 2017: Read more @Firsts post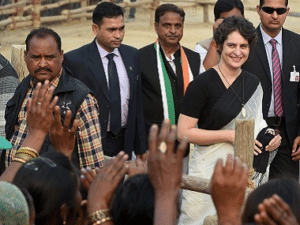 Priyanka Gandhi Vadra Recovering From Dengue, Says Hospital that was published on 28 Aug 2017 using the same image: Read more @ NDTV India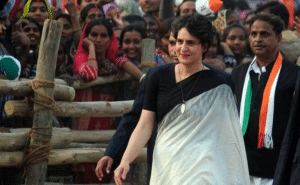 So the fact is that the image is an old one that has been photoshopped and is used for political agendas.
We ensure that you are updated with the facts. Please Check4spam before forwarding and believing any doubtful image, message, or video. Be cautious, be safe.
---
Find all fact-checking articles about news using  Nokiye.com
Priyanka Gandhi Wearing Crucifix | Nokiye.com
---
Post Date: 2 April 2019
Post ID: #71919