[SPAM] 'चीन की 9 लड़कियों ने इस नृत्य को सामूहिक रूप से कोर्डिनेट किया'
Digitally created dance video is shared with false claims on social media. Please read more about it in the verification section of this article.
Post Information:
Below post has been circulating on social media
https://twitter.com/JaniJasmine/status/1196869426513170437
Verification: The video is created using the video editor software
The video of dancing girls with the claim that this got a place in Guinness Book Of World Record is being shared since mid of 2019 with various songs as you can check on the links shared below. It is also captioned as "Japan Dance". The video is not real at all. It has been digitally created. There are many clues in the video that it is not real:
1- All the girls have the same facial features.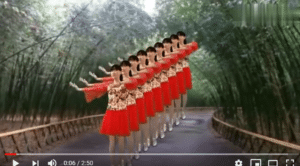 2- Background seems fake as there is no movement of trees.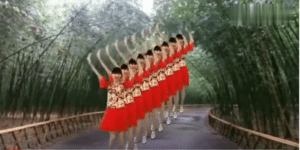 3- Background is quite dull in colours, while the dresses, shoes and hair of girls are much brighter.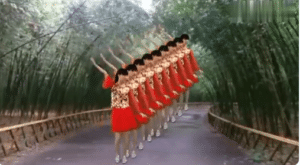 4- The height of the girls are not as it should be in a real video with many girls dancing in a row. If watched carefully, the height of the last girl seems the same as the length of the tree.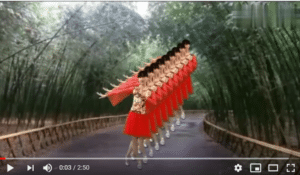 5- Hair locks and their movement are exactly the same for each girl as wrote and noticed by Big B too.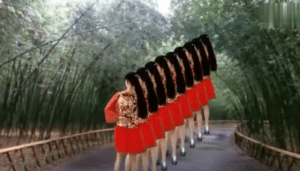 Moreover, there is no trace of this video holding any position in Guinness Book Of World Record
In the technical and digital world today, with many software tools that can do wonders, this is possible. With the help of video editor, such kind of video can be created. The post was also shared by Mr Amitabh Bachchan when a fan tagged him on this video. But nowhere he conveys that the post is real. He wrote it as Sarcasm "wow… even their locks of hair move in sync". Check the post shared by Big B:
wow .. even their locks of hair move in sync .. https://t.co/5OxltjyNZz

— Amitabh Bachchan (@SrBachchan) November 20, 2019
---
While we aware you with facts lets listen to the original song that was shared as audio with the digitally created dance. The singers are Ganesh Kanshwal ( GANI ) & Anisha Rangra:
We ensure that you are updated with the facts. Please Check4spam before you believe and forward any doubtful image, message or video. Be cautious, be safe.
---
Find all fact-checking articles about news using Nokiye.com
'चीन की 9 लड़कियों ने इस नृत्य को सामूहिक रूप से कोर्डिनेट किया'  I Nokiye
---
Post Date: 21 Nov 2019
Post ID: #74438