[SPAM] सनी देओल को धक्के मार कर किया गया गुरुद्वारा साहिब से बाहर 
The fake post is shared with false claims about Bollywood Actor Sunny Deol being thrown out of Gurudwara Saheb
Post Information:
Below post has been circulating on social media.
"सनी देओल को धक्के मार कर किया गया गुरुद्वारा साहिब से बाहर …

https://www.facebook.com/353523435309764/videos/274729447228501/

https://www.facebook.com/aakib.javed.11/videos/824876117888183/?t=2

https://youtu.be/UVw8WZMkxp0
Verification: No, Bollywood Actor Sunny Deol was not thrown out of Gurudwara
Itna Fake share karne se pehle Sunny Phaaji ka ye dialogue yaad nahi aaya kya ????
https://youtu.be/G4HViczL_G0
"Jab Ye Dhai Killo Ka Hath Kisi Pe Padta Hai Na, To Aadmi Uthata Nahi Uthhh Jata Hai"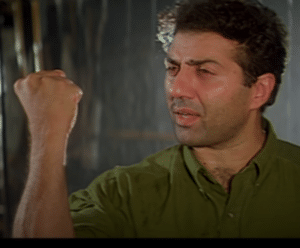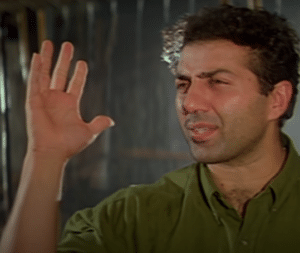 Old fake is again viral regarding Sunny Deol visit to Gurudwara Dera Nanak Saheb. Video of Bollywood Actor Sunny Deol is shared with false claims that he is been thrown out of Gurudwara Dera Nanak Saheb. The video was shared earlier also with the same false claim that can be seen here,  here. The Quint debunked it in 2019. According to The Quint "The two men seen arguing and hitting each other are Shiromani Akali Dal workers from different areas. They got into a brawl over their power and authority in the Dera Baba Nanak region. Sunny Deol had nothing to do with this," the reporter said."
The claims to the video then and now are false, Sunny Deol was not thrown or beaten or pushed out of any Gurdwara. The video is, in fact, from his visit to the Dera Baba Nanak Gurdwara in Gurdaspur on 2nd May 2019.
Check the links below to know the facts:
Punjab: Sunny Deol, BJP candidate from Gurdaspur parliamentary constituency offers prayer at the Gurdwara Dera Baba Nanak in Gurdaspur. pic.twitter.com/JdVYHUO5wk

— ANI (@ANI) May 2, 2019
Read more @Alt News, The Quint
Chaliye ab ek gana bhi sunva dete hain aapko Sunny Phaaji ka
We ensure that you are updated with the facts. Please Check4spam before you believe and forward any doubtful image, message or video. Be cautious, be safe.
---
Find all fact-checking articles about news using Nokiye.com
सनी देओल को धक्के मार कर किया गया गुरुद्वारा साहिब से बाहर  I Nokiye
---
Post Date: 6 June 2020
Post ID: #76939